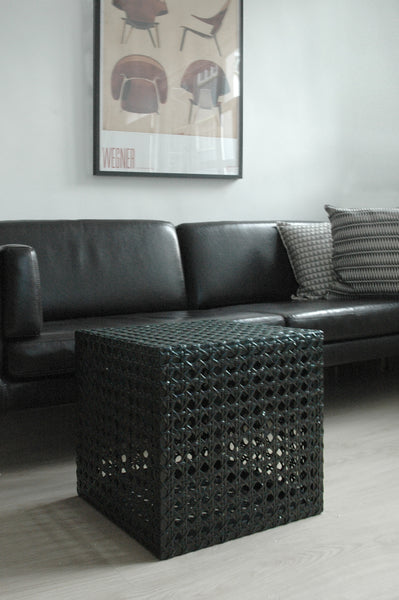 project-j.co
Rattan Dice - large
Dice is a modern reinterpretation of traditional wicker furniture, to bring back this natural and sustainable material - rattan, to be used in a new and innovative way.

Dice a six sided furniture, produced by weaving around all surfaces to create rigidity. It can be turned and rotated like a dice. It is a multi-functional furniture that can be used as a chair, bench, foot-rest or coffee table, or many other ways you can imagine.
Simple and space saving, with its cubical geometry, Dice can be stacked up while not in use. Suitable for small spaces and urban living.  


Official launch: Copenhagen Furniture Fair 2010

Please contact info@project-j.co for more info.